Posts: 16397
Joined: Tue Oct 14, 2008 1:23 pm
Contact:
I liked how we didn't give up 40 shots in the third period once we got the lead. Baby steps.
---
Posts: 38523
Joined: Sat Jul 26, 2008 12:12 pm
Benn gets a secondary leech assist on a goal that didn't even go into the net. Perfectly on brand.
Cody Monette likes this.
Eskimo Spy wrote:I would of course make some jokes if any of you died
---
Posts: 46441
Joined: Thu Jul 24, 2008 1:37 pm
Location: not Cleveland
Contact:
Even though it was illegal, this was a perfectly timed long distance poke check. Pretty impressive.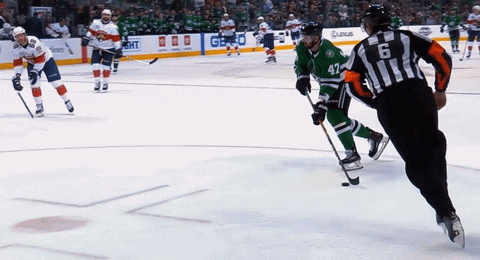 I got a ranch in downtown Dallas/I buy diamonds by the ton/Chase cuties in my Cadillac/Drill oil wells just for fun/But when it comes to boots, I need a deal/That will fit me right, toe to heel/So I get my boots at Western Warehouse.
---
Who is online
Users browsing this forum: No registered users and 5 guests